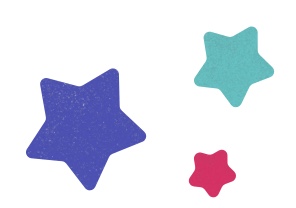 We Love to Hear From You
Your feedback is helpful for us to improve. If you have a few minutes to answer a quick questionnaire. We'd be very grateful.
See What They Say
"My five-year-old patient really enjoyed playing Bumper Cards™ with me. His mom was so amazed that he was finally able to enjoy reading Chinese characters."
Dr. Fanny LAM
Specialist in Developmental-Behavioural Paediatrics
MBChB (CUHK), MRCP(UK), DCH (Ireland), FHKCPaed, FHKAM (Paed)
See What They Say
"There are many therapeutic games for learning but Bumper Card™ is the only evidence-based intervention game, I believe in research and use research in my work with children with Dyslexia and other neurological differences.
Bumper Card™ provides these students with a concrete but fun way to learn and retain their vocabulary. I highly recommend it to teachers and parents who may find teaching children morphological knowledge challenging. Bumper Card™ is a perfect reward after the students work hard on the more boring worksheets and reading to consolidate their learning in play!"
Dr. Minna CHAU
Accredited Clinical Psychologist in Hong Kong
Clinical Child Psychologist, Ph.D, in Clinical Psychologist (USA), Diplomate of School Neuropsychologist
See What They Say
"The children think it is a great game to encourage creative thinking and language development. They like to make stories with the new words. All my students like the game and appreciate the logic behind it."
Ms. Amy CHAN
Founder and Director, Apricotnourish
See What They Say
"I play the game with my 3.5 and 6 years old kids and they LOVE it,  especially the older one. Apart from the 4 suggested games, they also like playing compound words based on the storybook, attached please find Ron's drawing of snow-house, snow-wall and snow-bird; bird-man, dog-man and cow-man all made by himself."
Dr. Ying WANG
Assistant Professor, Department of Psychology
Tsinghua University